Entropy Precision System, Inc. is not only an OEM company, we also help and make contribute to the society because we strongly believe "Taken from society, Give back to society"






It is Never Too Late To Help The Society!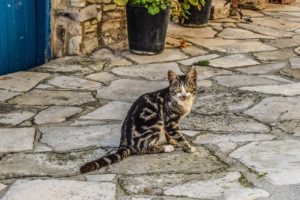 Entropy has become advocates for several social service organizations in Taiwan; one of which helps HIV students to continue their education, another one is Dihua Street Historical art foundation, the other is similar to the Humane Society for street animals.
Entropy has donated to social services organizations since the beginning of its existence. Although our support starts on a corporate level the employees are also highly involved and volunteer for charity and public welfare. A great example of this is how the high-level supervisors match donations provided by the staff to encourage all of the people of Entropy to also contribute to those who need help when a serious natural disaster occurs.
Entropy not only donate funds to these organizations, but also helps them find ways to promote their causes and be more self-reliant. This is important because social service work takes more than just funds for operation; it also takes recognition and public awareness. For this reason, Entropy helped those organizations establish websites for promoting their ideas and reaching out for service volunteers.
Entropy is an enterprise with ambition; we keep expanding our product lines to grow new business and continue to learn techniques that improve us as an organization. We operate our business units without limits; this forward thinking has been a big reason for Entropy's involvement in new opportunities. For example we have cooperated with foreign partners producing medical X-ray machines, software for the transferring of digital radiology and various OEM gaming businesses.