THE BEST ONE-STOP SERVICE OEM COMPANY OUT THERE
ALWAYS FOCUS ON CUSTOMER SUCCESS
Entropy Precision System Inc. is a leading total solution provider of precision integration system business services to the global market.
40 Years Experience In OEM Total Solution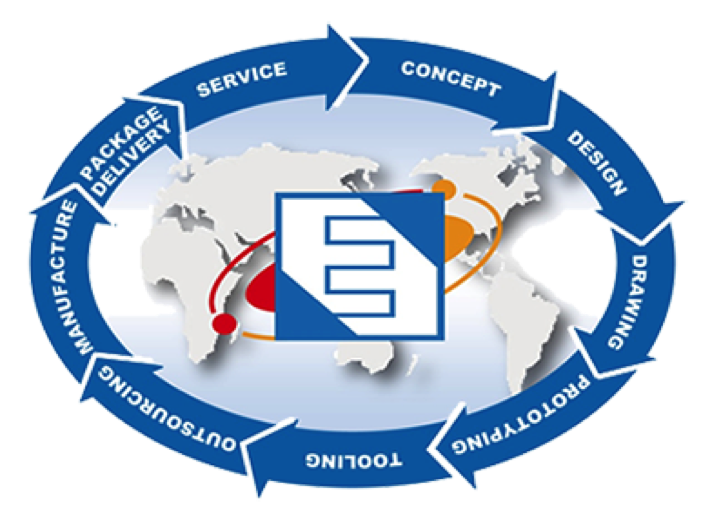 Entropy takes pride in the outstanding professional reputation it has built over the past three decades, specializing in product development, manufacturing and global supply chain management. We have partnered as the OEM for a wide variety of customers in the amusement, casino gaming, healthcare, locomotive and self-service industries. If you are in need of quality manufacturing, value engineering or product development, Entropy Precision System, Inc. has the right solution for you.
The Advantage of Choosing Entropy Precision System Inc.
 Entropy manages all aspects of product development through years of experience and industry knowledge.
The Entropy team consists of product design, prototype and manufacturing experts.
Clients can bring their product ideas and concepts to our Engineering team and have it developed into a market-ready product.
Rich experience in project management on an OEM/ODM basis working with top casino gaming companies around the world.
Entropy offers a turn-key solution from concept to production, bringing products to market faster and more efficiently.
Entropy has large corporate processes and procedures with the customer service of a small business.
Clients can choose how involved they want us to be; whether contracted to do the industrial design or the full product development, We will work with your team in the capacity which best meets your needs.
We Operate Like an Extension of Your Company
Entropy will do whatever it takes to meet and ultimately exceed our customers' expectation. The employees of Entropy are highly dedicated, motivated, and share a common desire to grow stronger individually and as a company. As the diagram below illustrates, the customer is the center focus with our core values.
Entropy Precision System, Inc. is more than a manufacturer. We communicate with our customers closely in order to understand their goals and challenges. We listen, prepare, produce, and deliver design, engineering, manufacturing, logistic and fulfillment center services through multi-channels and a wide range of companies. We position ourselves as a business partner for every client's success by providing one-stop solution including product development, design verification, quality management and supply chain development. We consistently introduce new technology and update our solutions as necessary to ensure we are adapting to clients' changing needs and market dynamics. Our goal is to help our clients achieving their business objectives.
Entropy was founded as a sourcing and exporting company for the coin operated amusement industry more than 30 years ago. It was from this foundation that Entropy evolved the principles in which it operated and developed its total quality management system used as part of its supply chain management solution. The main principles of Entropy's Total Quality Management system include:
• Quality is Customer Driven
• Quality encompasses the Entire Organization
• Identifying the Root Cause of Problems and Correcting Them at the Source.
• Philosophy of Never-Ending Improvement
• Quality Concepts are Extended to Suppliers
In order to achieve perfection Entropy believes that we must always evaluate our performance and strive to improve it through learning and problem solving. The "plan-do-check-act" cycle describes the activities Entropy performs to incorporate continuous improvement into its operation.
Supply Chain, Logistics and Fulfillment Center
Entropy incorporates supply chain management as part of new product introduction and primarily focuses on materials management (planning & flow of material), logistics management (the physical how) and financial impacts on product cost at each stage as part of our value added service. To Entropy materials management is the planning and buying of materials to meet the business needs while balancing company resources. Logistics management is effected by due dates, short delivery times, low inventory level and high capacity utilization. Overall, Entropy aims to understand the objective of your company's logistics strategy.

For example, what is your company's position and value in the supply chain and where is the best warehousing and logistics location from a production and distribution stand point? Logistics management is not only a solution we offer but is also related to creating efficiency and cost savings. Entropy always aims to help our customers balance the supply chain from three perspectives:
• Customer Service
• Working Capital
• Revenue Generation.