Our kiosk solutions is so user friendly that people of all ages and technology experience level can navigate it. The software set up is similar to that of an ATM or airport check-in kiosk which most people are familiar and comfortable with today.
Kiosk Units Standard Features
High quality screen sourcing and integration
Speaker bar for sound integration
Keyboard with trackball or touch solution
Laser printer for printing receipts from completed applications
Mini PC or Tablet PC with Windows OS
Additional Features Available
Wireless capabilities
Custom graphics for station identification
Banner stand to identify kiosk uses
AND we can also customize your needs!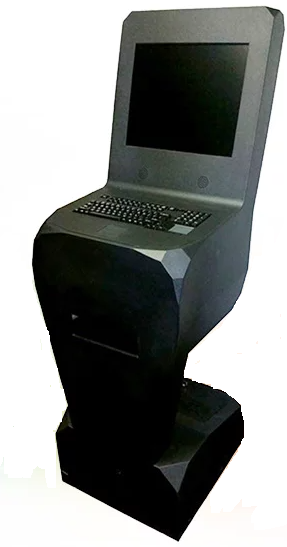 We can definitely help you to reduce the time and worry which associated with the kiosk implementation process and focus on adding value to your business.